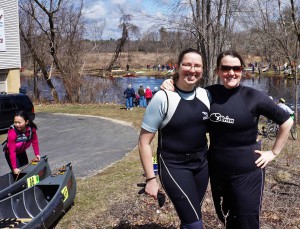 On April 13, 2013 I participated in the 50th annual River Rat Race in my hometown. It is a fun and crazy canoe race where the real goal (at least for me) is to stay dry. That river is very very cold!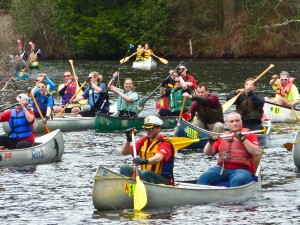 This year there were over 300 canoes entered into the race. Starting place along the river is determined by a lottery held the night before the race. We drew #148, so were right in the middle of the pack.
Being in the middle of the pack made it an even more exciting race for me than usual. Canoes were dumping even before the race started. Often the canoes were so thick in the river that there wasn't space for me to put my paddle in the water. Despite the craziness we were able to keep our canoe going downstream and afloat. It was another great race down the river!